Istanbul does not seem a city overwhelmed by football fans – which will be a relief for Turkish authorities. 
But 20,000 Manchester City fans are expected here to see if their side can finally win the Champions League by beating Inter Milan on Saturday night.
Visiting police from England seem more hopeful there won't be any of the chaos of last year's final in Paris where they were not allowed to assist the Liverpool fans subjected to dangerous conditions.
"We didn't work with Paris on last year's Champions League preparations and were happy the Turks accepted our invitation," said Mark Roberts, British football policing lead.
"We have been working closely with our Turkish counterparts to help them understand British culture and traditions around football so they can interpret the behaviour of our travelling Man City fans and deliver a proportionate response – highlighting the difference between cultural behaviour and criminal acts."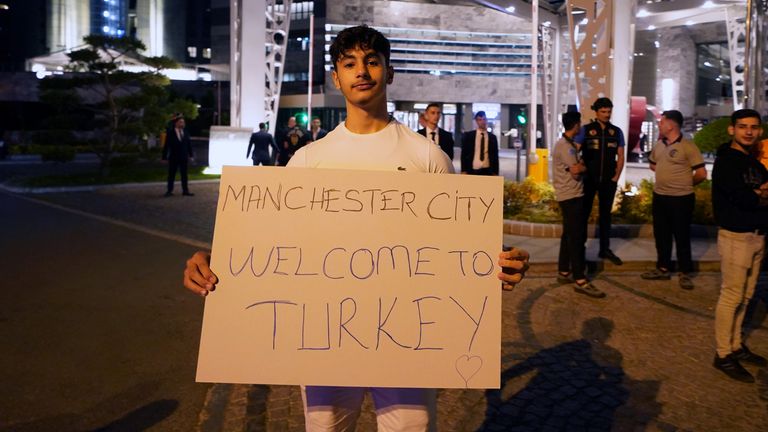 British officers have no policing powers here but they can advise – helping to defuse any tense situations.
City fans are just wanting to see their team achieve sporting greatness.
Playmaker Kevin De Bruyne said after arriving in Turkey: "If you can win the Champions League, you've reached one of the biggest things you can."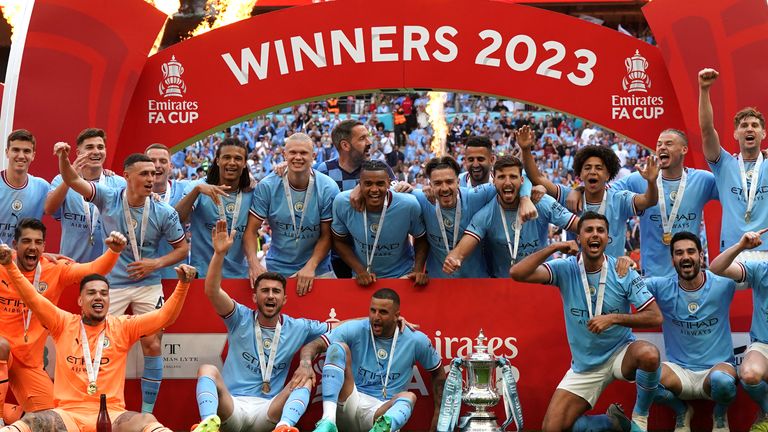 Read more:
City's sights on the treble
Serenade for Sir Elton John after FA Cup win
What are the financial allegations against Manchester City?
A treble could be completed this weekend that would have seemed unimaginable when their team was playing in the third division 25 years ago.
Only one English team has completed a sweep of the Champions League, Premier League and FA Cup before – City's rivals, Manchester United, back in 1999 under Sir Alex Ferguson.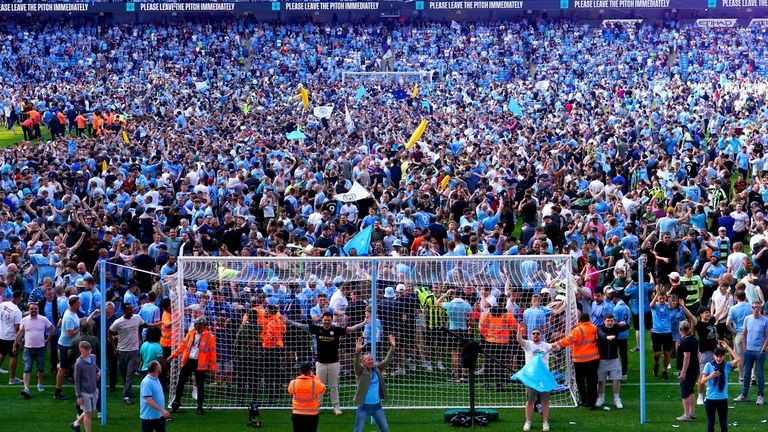 As one fan told us around Taksim Square: "We do it the hard ways. We've had the tough times. This is our time."
It's City's time to confirm their place among football's elite.
But it's about so much more than sporting status if they can finally win the Champions League.
This is about how a state and its sovereign wealth can be used to transform a club and gain a soft power tool.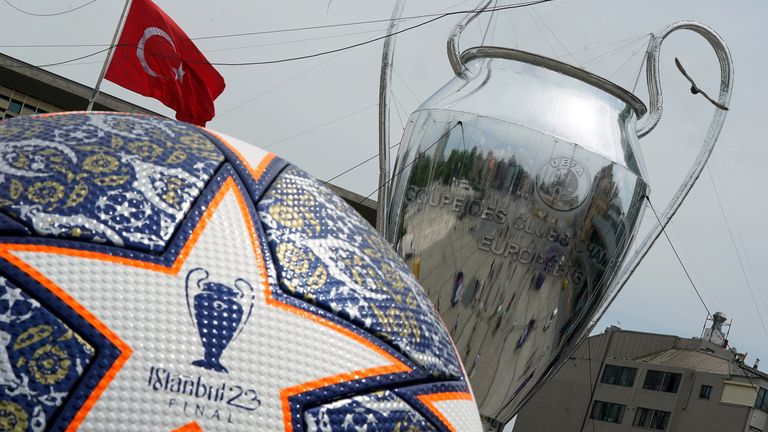 There's some geopolitical influence to be won, as well as the trophy – with owner Sheik Mansour the vice president of the United Arab Emirates.
Abu Dhabi has provided the financial muscle behind City's transformation into a footballing force but that sparked investigations into how legitimately the squad has been financed.
But fans just see critics as envious of their success.
Success, they hope, to be celebrated at a final with none of the off-field issues of last year's showpiece.