A student has been found guilty of threatening behaviour after throwing eggs at the King in York.
Patrick Thelwell, 23, was arrested last November after "at least five" eggs were thrown at King Charles and the Queen Consort while they were on their royal visit to the city.
Thelwell is charged with a Section 4 public order offence and appeared at York Magistrates' Court this morning. He posed for pictures holding a sign with an egg on it before the hearing.
In January, Thelwell pleaded not guilty to using threatening or abusive words or behaviour. But he was found guilty today.
The eggs narrowly missed the King as the royals greeted people on the city's Micklegate Bar on 9 November.
Moment eggs thrown at King Charles

As the eggs were being thrown, a suited protection officer positioned himself next to the King and briefly held his shoulder.
The King and Queen Consort had arrived in the city to unveil a statue of the late Queen at York Minster, and were being welcomed by local dignitaries.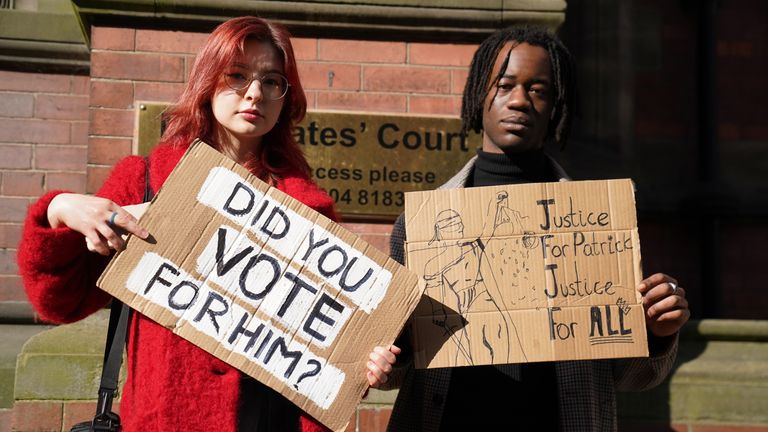 In January, Harry May, 21, was fined £100 and ordered to pay £85 for a non-related egg attack on the King when he visited Luton in December.
May told police the egging was motivated by his belief that the King's visit to "deprived and poor" Luton, was "in bad taste", prosecutors said.