Holidaymakers and freight drivers are facing frustration at the Port of Dover, with queues taking hours to clear.
Checks by French border guards are taking up to 90 minutes to process car passengers, and around two hours for those in lorries, the Kent port has announced.
In a message to waiting passengers, the port said: "Today is already proving a popular travel day at Dover, and the port is busy processing strong volumes of tourist traffic.
"Teams from the port, Police aux Frontieres and our ferry operators are working to get you through as swiftly as possible."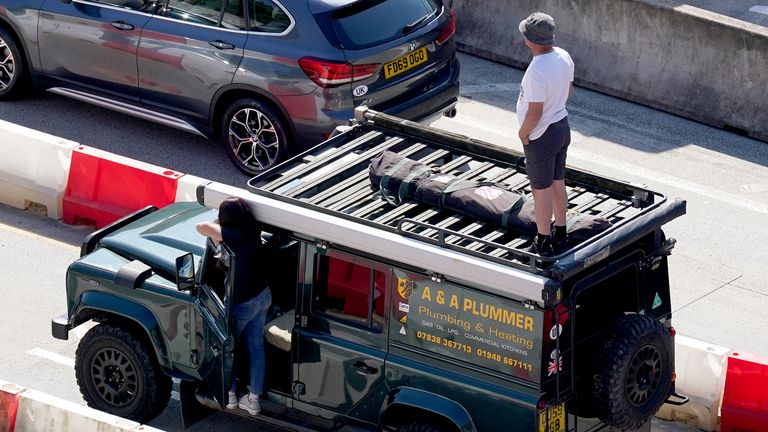 Earlier in the year at Easter, some passengers on coaches were left waiting up to 10 hours to be processed as they waited to board ferries.
Delays at the port have partly been blamed on Brexit, and the French border officials having to carry out extra checks and stamp UK passports before they can board the ferries.
Read more:
Strikes put up to a third of summer flights at risk
The Dover Traffic Assessment Project (TAP) – a temporary scheme put in place at busy times to prevent the town from becoming backed-up with traffic – has been activated for the day.
The scheme requires HGV drivers to remain in the left hand lane of the road leading to the port, meaning local traffic can flow through the other lane.
DFDS, a major ferry operator between Dover and Calais, said passengers who miss their ferry due to the delays will be booked on to the next available journey.