ITV bosses have denied turning "a blind eye" to Phillip Schofield's "deeply inappropriate" affair with a junior colleague, telling MPs they would have taken action had they been presented with evidence and not "rumours".
Dame Carolyn McCall, the broadcaster's chief executive, faced questions on Schofield's departure from This Morning alongside managing director Kevin Lygo and general counsel Kyla Mullins, during a culture, media and sport committee session in parliament.
They told the hearing that both Schofield and the younger male colleague, referred to as Person X, "repeatedly denied" having a relationship until the presenter's shock admission in May, and pushed back against claims it was an "open secret" – as made by people including former Good Morning Britain presenter Piers Morgan.
Dame Carolyn said bosses "were repeatedly told nothing was happening", and both men denied it "both formally and informally", with Person X being questioned on 12 occasions over a period of time.
"There was only hearsay and rumour and speculation," ITV's chief executive said. "Nobody on the board would have turned a blind eye to something as serious as this."
If evidence had emerged about the relationship, bosses "would have acted very swiftly", she said.
During the session, the ITV bosses also responded to allegations of a "toxic" environment on ITV's daytime shows, and faced questions about other issues such as the suicides of Love Island contestants and presenter Caroline Flack, and allegations about "abuse" and "bullying" on The X Factor.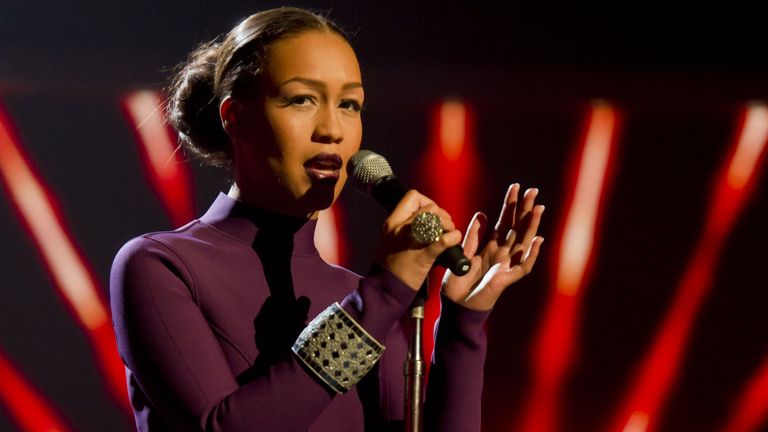 The hearing was called after Schofield, 61, resigned from ITV and admitted to the "unwise but not illegal" affair which started when Person X was 20. The presenter was subsequently dropped by his talent agency, YMU.
Dame Carolyn told MPs that the "imbalance of power, the imbalance of dynamics" made the relationship "deeply inappropriate".
ITV bosses deny NDAs and gagging orders
The hearing was told the matter was looked into at around the time when Schofield came out as gay on This Morning in February 2020, supported by his then co-presenter Holly Willoughby.
Read more:
Phillip Schofield: Timeline of ITV departure
Key extracts from ITV chief executive's letter on Schofield departure
Dame Carolyn confirmed Schofield has been "receiving counselling" since his exit from the show and that she is "very concerned" about his welfare.
She also confirmed there is "no gagging order or NDA" to stop Person X from speaking out about the situation, and denied he was given a "pay-off" when he left ITV. The hearing was told he received a standard redundancy payment.
Schofield's interviews explained

The ITV bosses were also asked about how the young man came to work at ITV. MPs heard he applied for work experience and listed Schofield as a family friend, but this was not that unusual and the application did not ring "alarm bells".
Person X carried out work experience at This Morning for about two weeks when he was 19, and "impressed people" before he was later offered a longer-term fixed contract, the politicians were told.
ITV boss is no stranger to drama – but is she aware of everything happening behind the scenes?
Being the big boss Dame Carolyn McCall has had to steer ITV through a sizeable chunk of off-screen drama – from Piers Morgan quitting and Who Wants To Be A Millionaire? host Jeremy Clarkson's controversial columns, to the axing of Jeremy Kyle and Love Island's post-show care.
She is no stranger to helping the channel ride out the headlines, and – subject to more than two hours of questioning from MPs – she claimed she welcomed the opportunity to "set out some of the facts" of what's been happening at ITV.
She has needed to. ITV bosses tried persistently, she claimed, to find out what was going on between former This Morning star Phillip Schofield and a young runner.
The broadcaster's argument about why no action was taken effectively boiled down to: how can you properly investigate with no concrete evidence?
Schofield's fragile mental state surrounding his coming out as gay was also cited as a reason they felt they had to tread carefully. There was a focus on welfare, which is no doubt a key concern, and particularly in recent years after the death of Love Island presenter Caroline Flack.
Accusations that the runner in question had been made to sign a non-disclosure agreement were dismissed, while a "pay-off" that has been speculated about was explained as a standard redundancy payment after the COVID pandemic.
Is there a toxic working environment at This Morning? The bosses insisted no, and presented a rosy picture of how staff, when surveyed, gave glowing assessments of their employer. Whistleblowing numbers were widely displayed in staff toilets, they said, and in lifts, and every effort is made to make sure staff feel comfortable enough to express their concerns.
Professional boundaries were crossed, the power balance was "inappropriate", Dame Carolyn admitted.
But her shocked reaction to claims brought up that viewers, on occasion, were referred to as "Tower Block Traceys" in production meetings was indicative of the fact that while she is across policy on a corporate level, management are unlikely to be aware of what's being said further down the food chain.
Clearly, there is a disconnect there.
Is there a 'toxic' culture at This Morning?
Later in the session, MPs asked about allegations of a toxic culture at This Morning, and Dame Carolyn described these as "deeply" disappointing.
She confirmed the show has received two complaints about bullying or harassment in five years, and said these were "both taken very seriously". One of these was from the show's former resident doctor Dr Ranj Singh, who raised concerns about "bullying and discrimination" and afterwards said he felt like he was "managed out" for whistleblowing.
"It deeply disappoints me but we do not recognise that at This Morning, we have tangible evidence to tell you where the vast majority of people at daytime at This Morning are extremely engaged and very motivated," Dame Carolyn said.
Read more:
Holly Willoughby's full statement in This Morning return
Alison Hammond breaks down on This Morning
Schofield apologises over affair – and says he has 'lost everything'
MP John Nicholson told the panel he had received many messages from employees past and present at ITV talking about the bullying culture at the broadcaster, with one describing daytime TV as "particularly toxic".
Dame Carolyn replied: "They're very disappointing to hear. Deeply distressing. I've said we've had two official complaints, both of them investigated – it does not fill me with anything but sorrow."
She also described comments from This Morning editor Martin Frizell as "foolish", after he referred to aubergines when asked by Sky News about allegations of a "toxic" work environment on the programme.
This Morning boss: 'Do you like aubergine?'

"I think Martin has made a mistake, I think he knows he made a mistake, I don't think he intended to say that. It was a foolish comment; an ill-advised comment, I absolutely agree," she said.
An independent review into the facts by a barrister, commissioned by ITV, was also discussed during the hearing, with Dame Carolyn saying: "There will be things to learn."
The barrister will review complaints made since 1 January 2016, and consider whether steps taken to deal with them were "appropriate and adequate".
The review is expected to be completed by the end of September.
The session ended with chairwoman Dame Caroline Dinenage saying the committee wants to be confident that "ITV isn't letting star power and favouritism damage the lives or careers of those working there".
Dame Carolyn responded by saying that ITV takes "every allegation about our culture seriously, but I think it would be very wrong to depict ITV as having an issue".