Apple will debut iOS 17 in a few months to the not-quite-as-new-anymore iPhone 14 and select older phones. The update is expected to bring changes to Apple's first-party apps and improve the operating system overall.
Though competitor Google has already released Android 14 for testing (and teased a little of what it's going to be about), Apple typically keeps completely mum on what to expect from the newest iOS till its debut at WWDC (its annual developer conference), which often takes place in June each year. Select other features will be revealed with the launch of the iPhone 15, later this year, likely in September.
It'll be a while until we get more details of iOS 17, but we do have some idea of what the next version of iOS could look like, and below you can read up on what we already know, as well as a brief wish list of what we'd love to see from the new update, when it does eventually break cover.
As more rumors and reports emerge with fleshed-out details, we'll be updating this article, so make sure to check back for further details regularly. 
iOS 17: Cut to the chase
What is it? The next big update for iOS – the iPhone's operating system
When does it come out? Expected to drop in the middle of September
How much does it cost? It'll be a free upgrade
Which phones are supported? As yet unknown. Likely the iPhone XS and newer
iOS 17 release date
iOS 17 is expected to be released on or around the middle of September, to coincide with the expected iPhone 15 launch. Before that, Apple will unveil iOS 17 at WWDC in June. The dates for WWDC haven't been released yet, but we assume the announcement will be made sometime in the next few weeks.
Shortly after WWDC, Apple will release two beta versions of iOS – a developer preview, and a public build. The public beta is often reliable enough to use on a daily phone about a month or two after the program starts.
iOS 17 expected features
When it comes to iOS 17's features, one thing we can be reasonably sure about is that we won't see a lot of big additions, like the lock screen or home screen widget upgrades that came with previous releases.
According to Bloomberg's Mark Gurman – who's a fairly reliable leaker of all things Apple – the company is allowing iOS and macOS to take a back seat this year, as it works on its new mixed-reality headset. This means that while there will be some new features, there won't be as many as there might ordinarily be; with the company shifting focus to a new and potentially exciting product category. 
"Apple's focus on the xrOS operating system – along with iOS 16 snags – has also cost it some new features in iOS 17 and iPadOS 17, the next major iPhone and iPad software updates. That software, codenamed Dawn, may have fewer major changes than originally planned," Gurman said in his Power On newsletter (opens in new tab). 
Apple's iOS updates often feature improvements to first-party apps, including Music and Messages. The Messages app is reportedly in line for a redesign this year, but details are light, at present. As for big changes to things like notifications, the company doesn't typically overhaul its interface in the same way Google does every few years, but there are still a few changes we'd like to see.  
iOS 17 feature wish list
Super Siri
ChatGPT is taking the world by storm, and Google and Microsoft have been quick to react. Apple set the world on fire with the launch of Siri, alongside the iPhone 4S, but the digital assistant still has yet to reach its full potential. As generative AI models grow in popularity, the large and very engaged iPhone user base would give Apple an advantage over its competitors, if it launched its own GPT-powered chatbot.
Improved notifications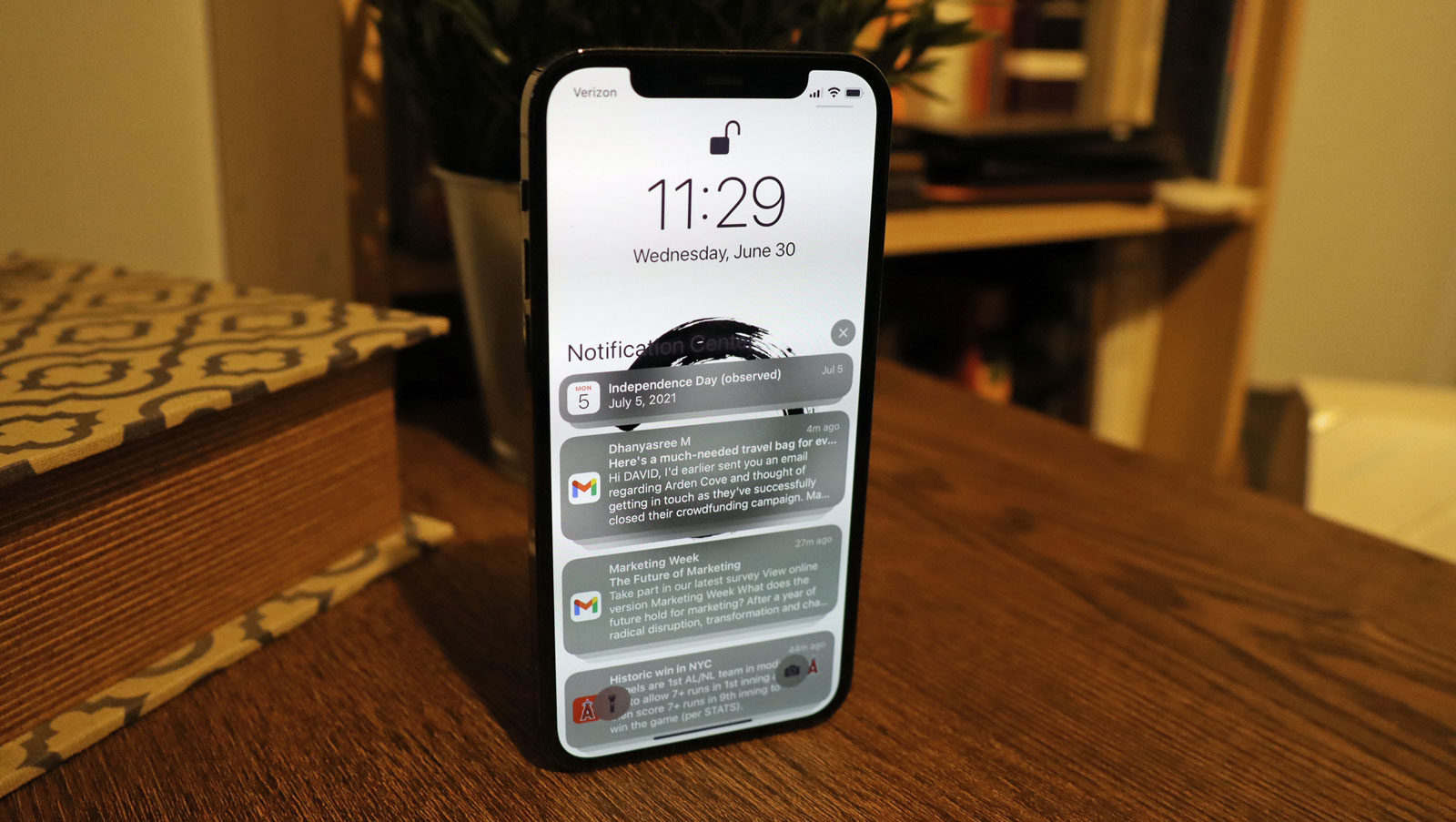 This particular wish comes as standard – and goes ungranted – with every Apple update. The company has worked to slightly tweak iOS notifications every year, but they're still horribly mediocre. There's limited notification bundling or quick-reply support, and actionable notifications are still few and far between compared to Android.
Every year, we hope that Apple will bring Notification Center up to par – and every year Apple does the equivalent of placing a smiley band-aid on a gaping wound. Sometimes, Apple likes to do things its own way, and that's fine; in this case, however, it's time for the company to swallow its pride and do the done thing.
RCS support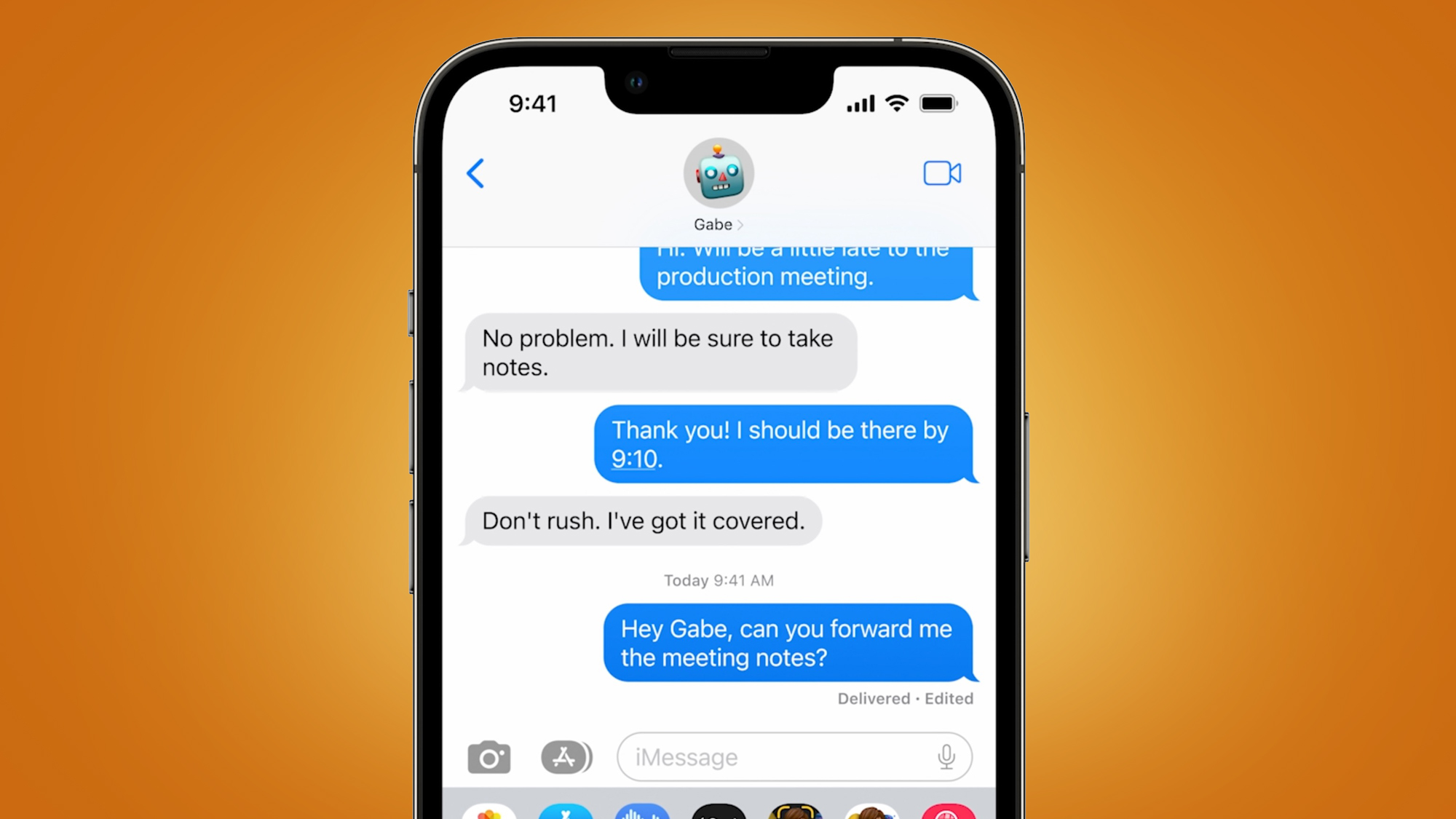 RCS, or Rich Communication Services, is gaining popularity on Android phones. It essentially turns basic SMS messaging into the equivalent of more modern apps, like iMessage or Facebook Messenger. Now, it's not necessary for Apple to make RCS work on iPhones, but it would be better than the plain old SMS we currently have.
You can see when someone's typing, get read receipts, send larger files and more. It's an emerging standard – much like USB-C – and in countries where texting via the Messages app is more common than something like WhatsApp or Telegram, there's no downside to upgrading the Messages experience for everyone, as iOS users who prefer not to enable iMessage for one reason or another will also to make use of RCS' additional functionality without compromise.