A getaway driver will be sentenced for assisting Thomas Cashman after he shot dead nine-year-old Olivia Pratt-Korbel.
Paul Russell, 41, admitted driving Cashman away from an address where he fled to after the murder on 22 August last year.
Olivia Pratt-Korbel trial – latest: Gasps as Thomas Cashman found guilty
Russell pleaded guilty at Liverpool Crown Court in October but the media was unable to report on it until the conclusion of Cashman's murder trial.
Cashman was convicted of the murder of Olivia at Manchester Crown Court on Thursday afternoon.
Cashman guilty Pratt-Korbel murder

Russell is also said to have disposed of a bag given to him by Cashman, which he believed to contain clothing, by passing it to another.
According to the charge, his actions were done with the "intent to impede the arrest and prosecution of Thomas Cashman".
At 7pm Sky News will broadcast a special programme: The murder of Olivia Pratt-Korbel
Russell's sentencing is set to take soon now Cashman's trial has taken place. Before the verdict had been delivered, Russell's representative asked for the sentencing to be held separately from one for Cashman.
During Cashman's trial on 30 March, the jury was told the gunman had spent the day of Olivia's killing "scoping out" his intended target, a convicted burglar called Joseph Nee. The prosecution said he had "murder in mind".
Read more:
Thomas Cashman found guilty of murdering Olivia Pratt-Korbel
'Morals have gone out the window', says ex-Liverpool gangster
Following the shooting, Russell drove him to the road where he had earlier parked his van. He then took a bag of clothing to a separate road where Cashman's friends lived, the court heard.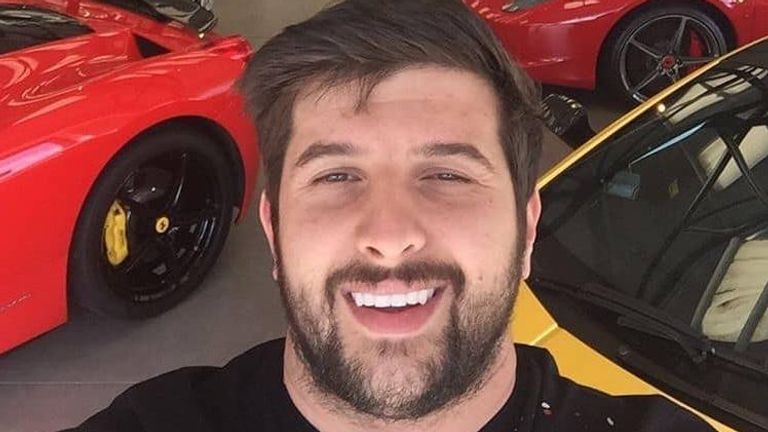 Olivia died after Cashman fired shots into the family's home in Dovecot, Liverpool, on 22 August 2022.
The gunman continued firing into the family home, with one bullet striking Olivia's mother, Cheryl Korbel, in the hand, before hitting Olivia in the chest. She was pronounced dead in hospital.