The owner of British Gas has revealed it expects profits for its household supply business to come in "significantly higher" over the first half of the year.
Centrica made the announcement ahead of its annual general meeting (AGM) where bosses are expected to face an investor revolt over a pay report that includes a near five-fold increase in the package awarded to chief executive Chris O'Shea.
The company said in its update that the anticipated profit hike in its retail division, which includes British Gas, was mainly down to a reduction in debt-related costs rather than any trading windfall from record prices.
Energy regulator Ofgem's price cap provides an allowance to account for debt on energy bills that cannot be recovered by suppliers and is ultimately written off.
Households have faced unprecedented bills due to rising wholesale prices linked to the war in Ukraine but have been protected from the worst through government aid.
The current Energy Price Guarantee, which ends this month, means annual energy costs have been limited to £2,500 for the average household.
Plunging wholesale costs for natural gas and electricity will leave the energy price cap, which returns from July, at an annual average of £2,074 between July and September.
Energy price cap reduction explained

Centrica said its group performance over the first five months of the year had been strong overall despite those reductions in wholesale prices.
It said group adjusted earnings per share were set to be at the "top end" of analyst expectations for the year of a predicted range between 16.5 and 24.7 pence per share.
Centrica said its energy marketing and trading business, along with gas production volumes, had offset the impact of falling commodity prices.
In a statement, the firm said: "As always, uncertainties remain over the balance of the year, including the impacts of weather, commodity prices, the economic environment, any changes to regulation or government policy, asset performance and the competitive backdrop for our energy supply businesses."
Shares were down more than 1%.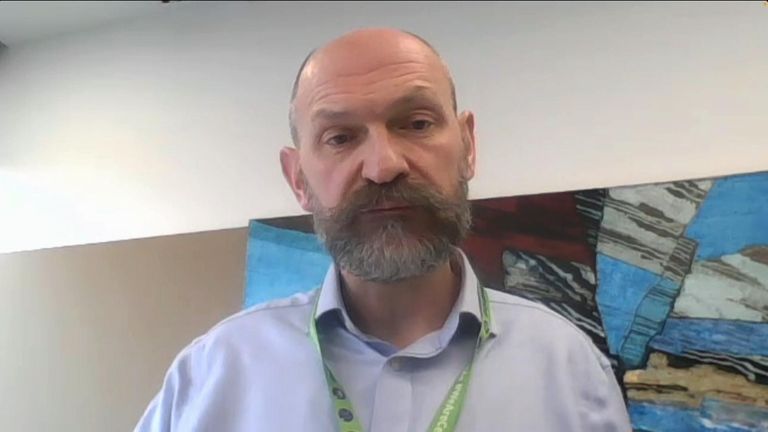 While Centrica is expected to win the motions set out at its AGM, asset manager Abrdn has reportedly said it would vote against the group's pay report for top management.
Mr O'Shea took home £4.5m for 2022 on the back of record profits.
While the sum represented a five-fold increase in rewards on the precious year, that was partly explained by the fact he had declined a bonus in 2021.